AI powered clothing size recommendation, alternative to size charts and fitting rooms. Fit finder by Prime AI.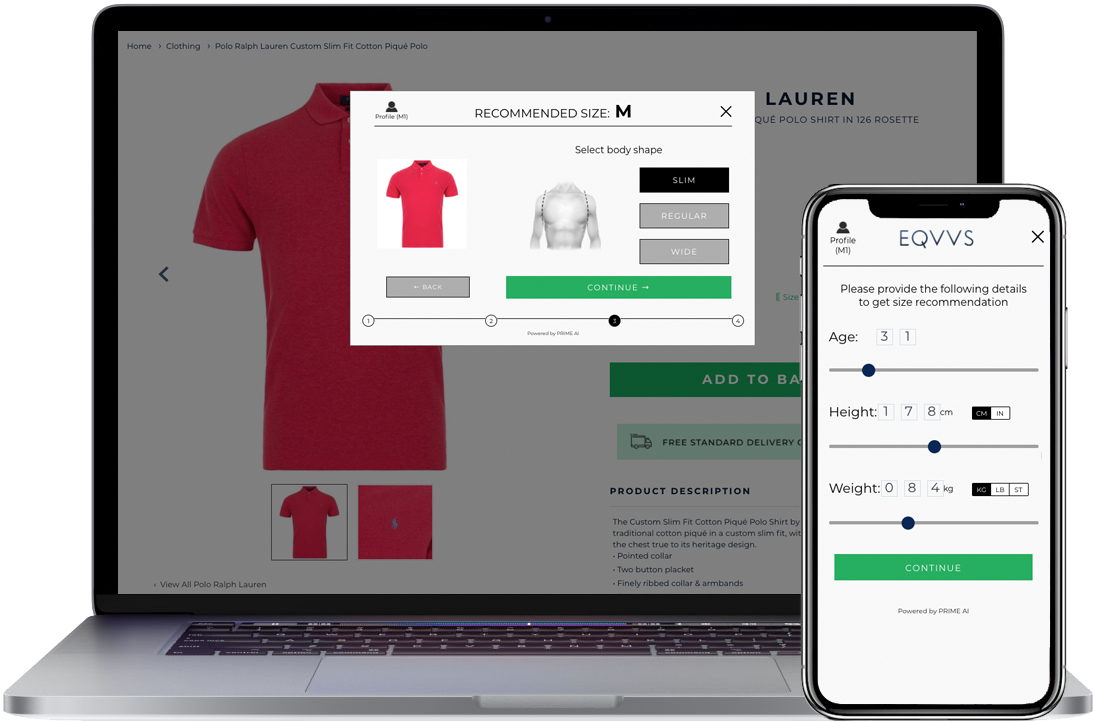 ---
Increasing conversion rate and reducing number of returned items for
---
Size recommendation: helping online shoppers to buy right size clothing with recommendation widget matching customers' body shape to garment SKU. Essentially replacing size charts.
E-commerce and physical stores interactive size guide helps shoppers to find best fitting size in seconds without trying items on. Prime AI clothes fitting technology powered by proprietary artificial intelligence matches customer's body shape to garment SKU specifications. Thus, being most accurate size recommendation technology on the market today.
Get competitive advantage with technology which understands differences in every SKU.
---
Increase Conversion, Reduce Returns, Build Customer Loyalty
Provide your customers with the very best online shopping experience.
Remove outdated and difficult to grasp conventional size charts.
Realise the benefits of an easier and faster way to guide your customers to the size they need.
CONVERSION
AOV
RETURNS
2x
+15%
-12%
higher conversion
increase in average order value
less items returned
Prime AI can provide solutions to any retailers, from small single-brand to large multi-brand online stores. Our technology is easy to integrate, while being flexible and agile enough to work at any scale and with all budgets.
---
Advantages of Prime AI interactive size guide
Adding an intelligent size recommendation to your online fashion store will make a significant contribution to your business performance. From increasing sales to reducing cost, getting a much deeper understanding of your customers buying habits, and being kinder to our planet.

Reduce Operational cost & Boost sales

Increase customer confidence
in placing an order

Access fact based missed sales opportunities
& customer behaviour at SKU level

Improve inventory management
& buying strategies at SKU level

Enhance environmental sustainability
by lowering CO2 footprint

Get actionable monthly report prepared
by fashion experts & data scientists
---
Validated Results
Prime AI has benchmarked its technology against the major players in the market and thoroughly validated its performance in real life with its customers.
How accurate is our size recommendation? The results speak for themselves!
---
Easy and Simple Integration To any E-Commerce Platform
Adding our size recommendation is as easy as adding 2 lines of codes to your html. No IT or developers expert required. We do all the groundwork, including sourcing garment specifications and creating all the required size guides to develop your very own and bespoke sizing models using proprietary neural networks.

Just add 2 lines of java script to your website
to enable our technology to understand your sales and returns data

All codes, calculations and data hosted by Prime AI in line with GDPR & data security standards

No measuring or size chart required, even if you have no information about your product sizing.
We have solutions for you

We can integrate to any CRM platform and loyalty program
---
Go live in under a week with these and many other e-commerce platforms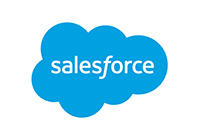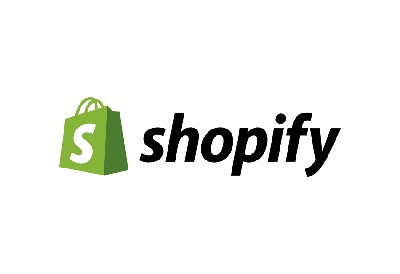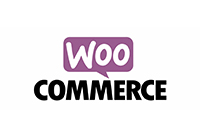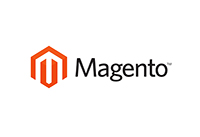 ---
Why Prime AI ?
Prime AI unique combination of retail and AI expertise makes it a unique and compelling proposition. We care about making your business thrive by using our solution. When you partner with Prime AI, you do not just get a tool. You get the full benefit of its team so you can make the most of all the data we collect and process for you.

Our team combines AI specialists and retail experts, so we can understand and assist you with better data processing that you can use and act upon

Our tools use state-of-the-art neural networks that can understand complex non-linear problems with much better results than any statistical or analytical methods

We provide access to very detailed dashboards delivering daily insight on performance down to SKU level

We understand that each retailer is different and we customise dashboard as well as recommendation appearance/style to suite your branding

YOUR customers = YOUR data. We are transparent about data collected and you get free access to all data. Your data is secure and not shared with any other retailers

You pay only for actual results delivered

You are assigned an account manager to provide regular analysis and advise on missed sales opportunities and how to increase sales and reduce returns further
---
Discover fit finder by Prime AI for other merchandises

Select garment type you are interested in.
Prime AI fit finder is available for Men and Women apparels, including Clothing fit finder, Bras size finder and Shoes size finder.