Prime AI product recommendation and content engine for fashion retailers. Unlock your brand's potential by showing clothing items that are in customer's size and in stock.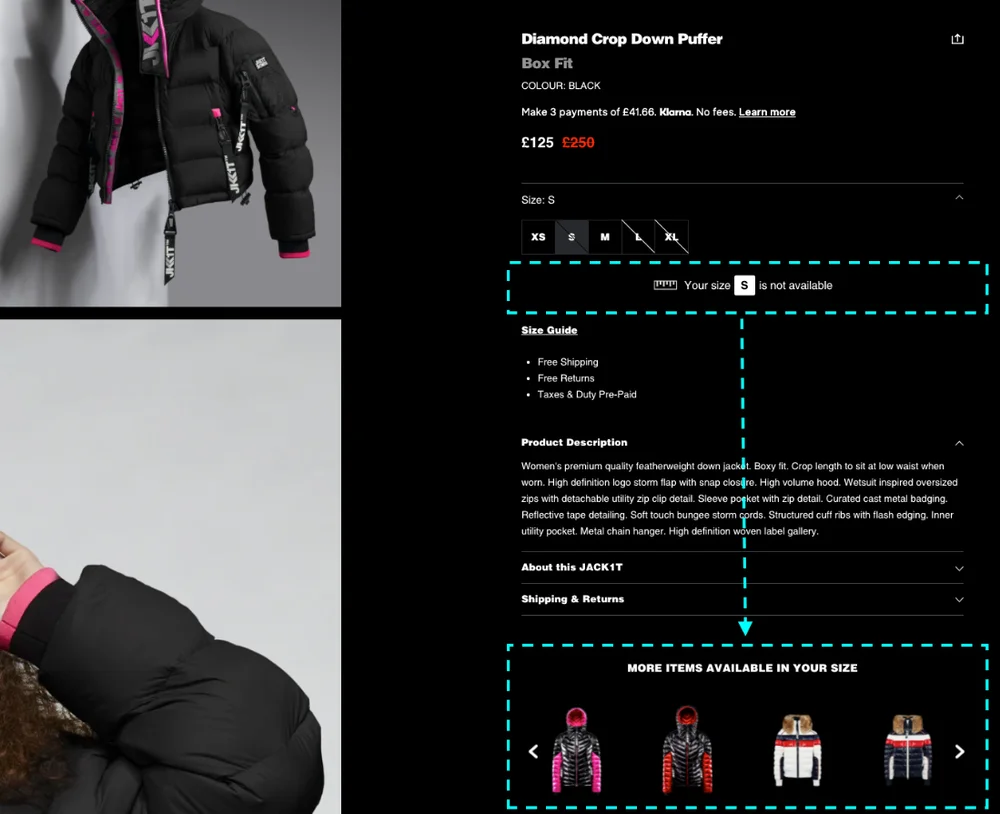 ---
Boost eCommerce CVR with alternative item
recommendations, before back in stock notifications
10% higher CVR with alternative product recommendations engine that understand remaining inventory and what size fits customers. Guide ready-to-spend customers to items of interest that are available in their size!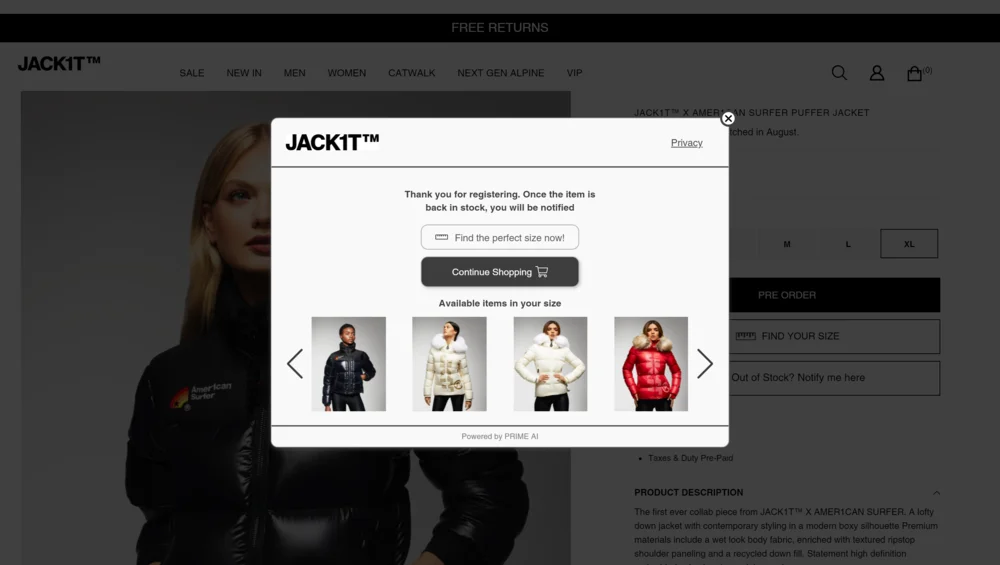 ---
Advanced Product Recommendations engine
Only recommend products that are in stock and in the customer's size to unlock your brand's potential. With Prime AI Product Engine Container, your customers will never land on a product page they cannot buy. Give the best shopping experience with Prime AI and maximize your revenue!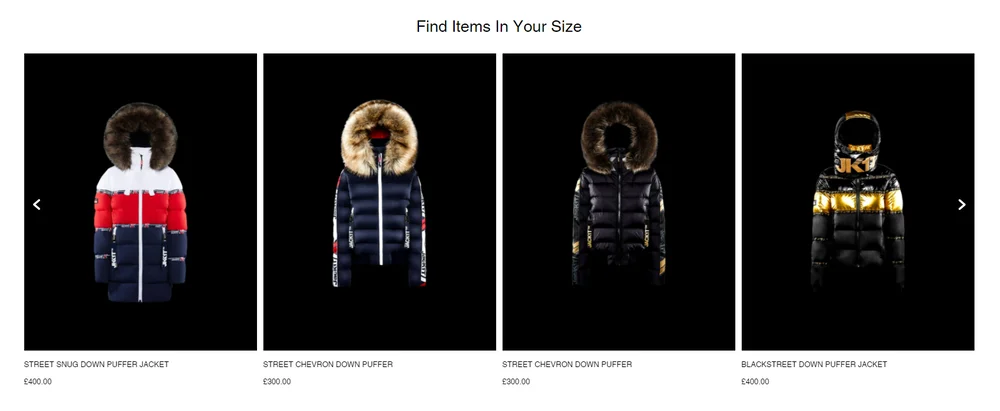 A personalised product recommendation engine helps reduce online returns, boost website conversion ratio, increase average order value and significantly increase views of product description pages on mobile devices. Essentially, easing customers' journey to products they are likely to purchase.
PRIME AI has developed a proprietary product recommendation engine for online fashion retailers unlike any other on the market today. Technology is powered by artificial intelligence and understands every garment specification at SKU level. It is capable of identifying the right item size for online shoppers.
As a result, generated product recommendations will always be in stock in a size suitable for the customer.
PRIME AI machine learning technology will take into consideration and analyse many parameters from customer's browsing history and capture their interest and intent to formulate the most appropriate recommendation in order to alleviate missed sales opportunities on mobile devices that have limited view port.
For example: in the scenario that a customer lands on a jacket that is out of stock in their size, they will be offered product recommendations for alternative jackets that are available in the appropriate size.
This is what PRIME AI calls true personalised product recommendation that can match SKU to individual customer.
Prime AI also offer all the
traditional product recommendation capabilities
available at different stages of the funnel where user signals may be limited.
1. Offer best-selling and new products in the scenario where no data are available about the visitor yet.
2. Serve similar products when data about the visitor is limited.
3. Upsell and cross-reference different products at specific levels of funnel based on various selected dimensions and signals. For example, similar products, basket mix or what similarly behaving customer group or specific individuals have viewed and/or purchased.
This is similar to what many recommendation engines call personalisation. However, these methods and strategies still call on very large buckets of customers and products, making recommendations more representative of group personalisation.
Nevertheless, PRIME AI product recommendation engine powered by advanced machine learning and are self-learning in the real time and has the capabilities to go further in granularity and adapt its recommendation down to individual customer size and SKU. PRIME AI recommendations would not bring forward recently viewed products that are out of stock in the visitor's size.
PRIME AI technology brings together artificial intelligence and fashion retail expertise to modernise the fashion industry and take your online presence to a whole new level.
Does your product recommendation understand garment specifications at SKU level?
Get a product recommendation technology that is designed for selling clothes!