Interactive shoes size finder technology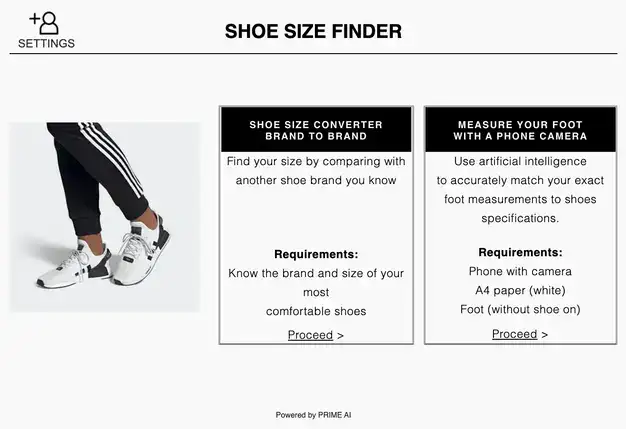 Technology that helps your customers to find the best fitting shoes size
Shoes size finder from Prime AI. A unique technology powered by Artificial Intelligence that helps your customers to find the best fitting shoe size. We offer two different solutions to address different retailers' and shoppers' needs.
OPTION 1 - Find shoe size by comparing it with another shoe brand you know. This is the quickest way to get a shoe size recommendation with minimum effort required from the shopper.
OPTION 2 - Prime AI image recognition technology offers superior accuracy with an error margin of 5mm. Solution for retailers that are determined to provide a truly personalised shopping experience. Prime AI will enable your customers to find shoes that truly fit without physically trying shoes on.
CONVERSION
higher conversion
AOV
increase in average order value
RETURNS
less items returned
State-of-the-art Image Analysis
Prime AI has developed state of the art technology utilising artificial intelligence to match the actual shoe's SKU specification to an accurate measurement of the customer's foot. Customers only need to take one picture of their foot next to an A4 paper. Foot measurements will be matched to the exact shoe they are viewing on your e-commerce or physical store. High accuracy is achieved by matching foot to shoe SKU with an error margin within 5mm.
Prime AI image analysis technology is designed for physical stores too. Reduce waiting time for your customers and reduce the time your staff is spending back and forth bridging different shoe sizes to try on. Customers can get the right shoe size on their first request to bring the shoe for a physical try on.
Help more customers to get size right the first time!  Are you ready to unlock your Shoe Shop potential with Prime AI?
Shoe size recommendation technology try now!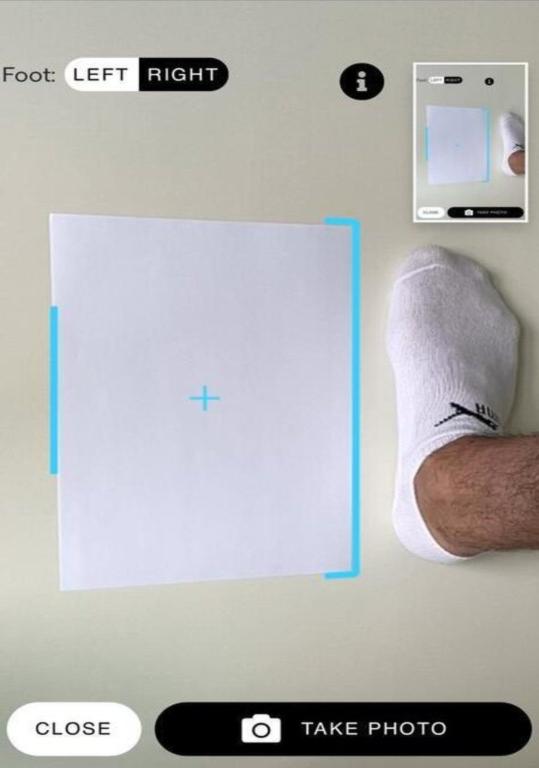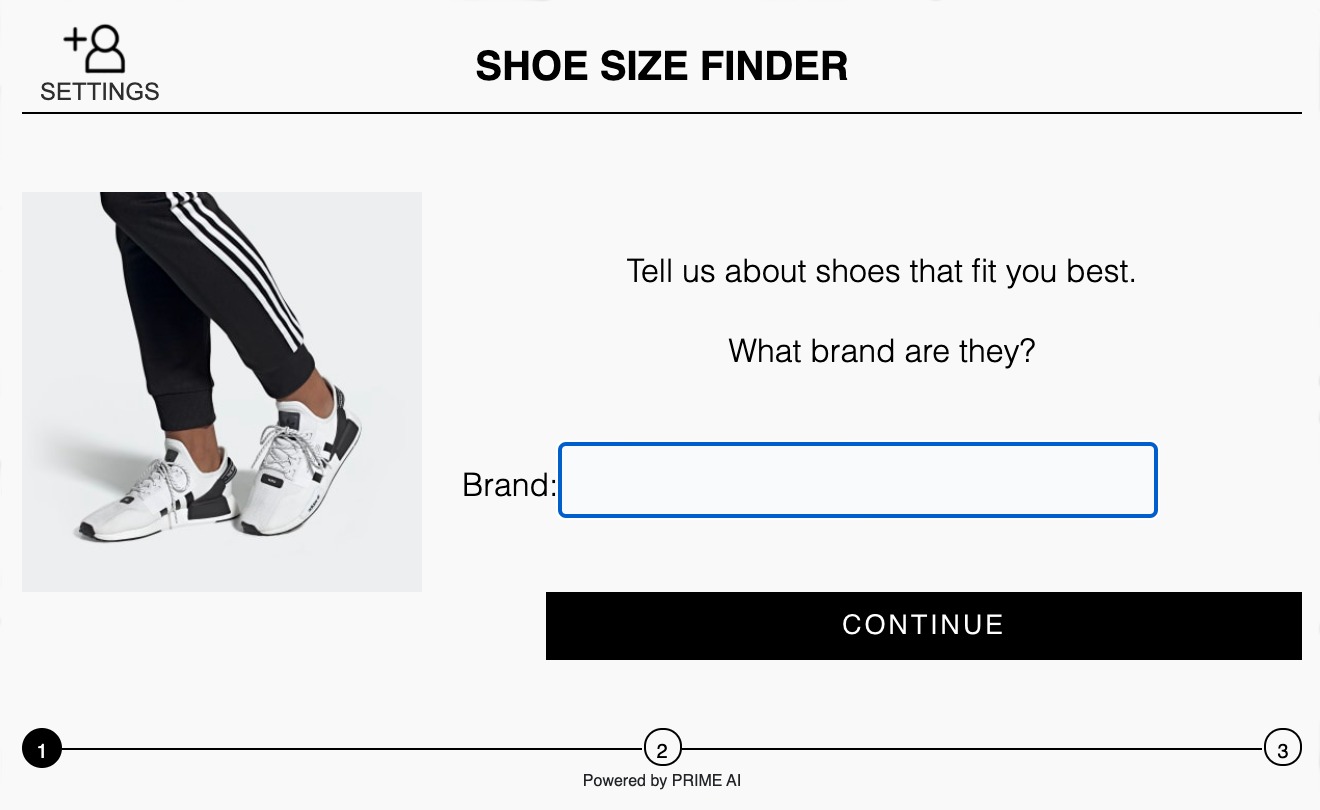 Brand to brand comparison
The Shoe brand comparison method allows more shoppers to get a size recommendation fast and in any environment. This method is less accurate than Prime AI image analysis technology, however this enables more people to get their shoe size recommendations, when taking a picture of the foot is not convenient. Brand to Brand comparison still delivers strong results in refund reduction. Prime AI clients see -18% less refunds when shoe brand comparison sizing recommendations are used by online shoppers.
Test Brand Comparison
---
Why Prime AI?
Prime AI's unique combination of fashion retail and AI expertise makes it a unique and compelling proposition. We care about making your business thrive by custom building solutions for every product category and shopping environment. Prime AI technology can be easily used both in physical stores and in e-commerce stores. Quite often our clients choose to validate technology accuracy in the physical stores first, before roll out in e-commerce.
Our team combines AI specialists and retail experts, so we can understand and assist you with better data processing that you can use and act upon
Our tools use state-of-the-art neural networks and image analysis that can understand complex non-linear problems with much better results than any statistical or analytical methods
We provide access to very detailed dashboards delivering daily insight on performance down to SKU level
We understand that each retailer is different, thereby we custom build solutions for every single retailer to address different businesses, products specificities to get maximum accuracy.
Unlock your brand's potential with shoe size recommendations on Shopify and other ecommerce platforms
Shoe size finder by Prime AI using a brand to brand comparison method is super easy and fast to set up. On some platforms, like Shopify, our team takes care of everything for you, so there is zero effort required and you can "go live" in under one week.
Prime AI image analysis technology requires some minimum input for retailers for an initial set up. You can expect to "go live" in under 4 weeks to deliver maximum accuracy in shoe size recommendations for your customer both in physical and digital stores.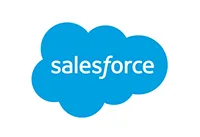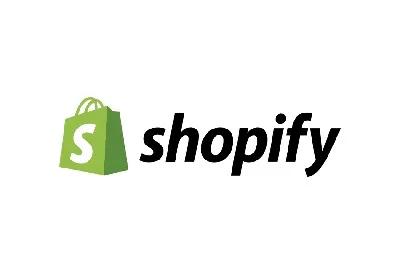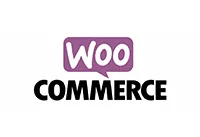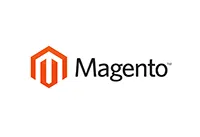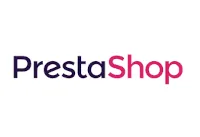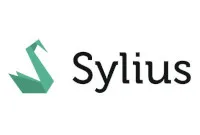 ---
Size & Fit Finder technology for fashion retailers
Select garment type you are interested in. Prime AI fit finder is available for Men and Women apparels,
including Clothing fit finder, Bras size finder and Shoes size finder.