Interactive bra size finder technology
Online bra fitting technology that helps your customers find best fitting bra size in seconds, bra size finder from Prime AI.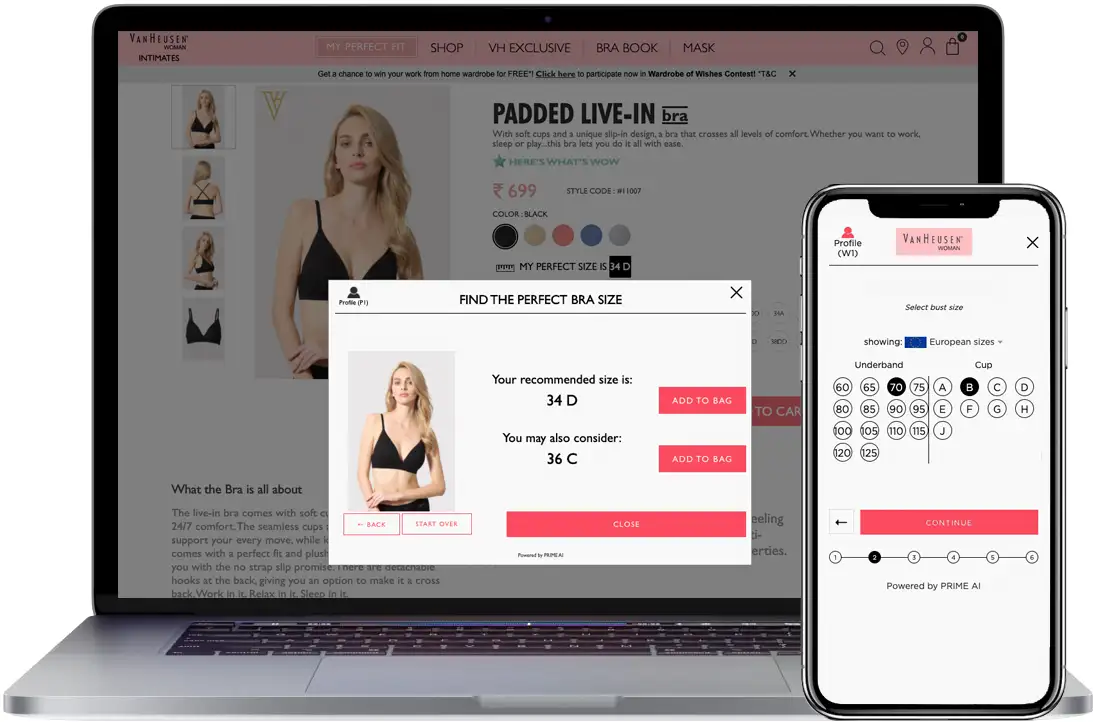 ---
What can you expect?
CONVERSION

AOV

RETURNS

10%

+15%

-12%

higher conversion

increase in average order value

less items returned

Prime AI is not your regular "software as a service" provider. We will get deep down into all collected data to provide you with an actionable monthly report every month. The better YOU do, the better WE do.
---
Low effort integration
We take the pain out of integration and made it simple for you, so you can continue to focus on your important daily tasks with no disruption. You can enable bra size finder on your website in under a week. There is no hard coding required, only 2 lines of java script to be added to your website. Prime AI will take care of all the tricky jobs including finding and creating sizing models and all required testing prior to your final review and approval before launch.
---
Try bra size finder
---
Interested? Pricing? Request a demo today!
---
Discover fit finder by Prime AI for other merchandises

Select garment type you are interested in.
Prime AI fit finder is available for Men and Women apparels, including Clothing fit finder, Bras size finder and Shoes size finder.